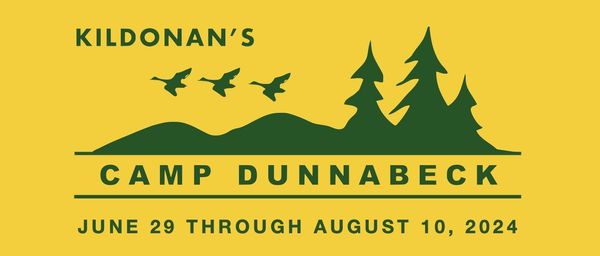 Kildonan's Camp Dunnabeck, in operation since 1955, balances one-to-one Orton-Gillingham language remediation with outstanding recreational activities for six whole weeks of school readiness and FUN! Now located on the campus of the Marvelwood School in Kent, CT, our Camp is open to boys and girls ages 8 to 16 with dyslexia and language-based learning differences. We accept students of average to above-average intelligence. We administer a pre- and post-battery of standardized and criterion-based testing that will help families gauge progress and determine readiness for school in the fall.
We pair every camper with an Orton-Gillingham practitioner for a daily 1-to-1, one-hour Language Training session. Each camper completes tutoring-based assignments in a daily study hall. When they're not studying, campers can choose from a wide array of recreational activities and weekend excursions that tap into the natural resources of the campus and the region.
Campers return to school in the fall and discover that they're rested, relaxed, and ready for success!

WHY Camp Dunnabeck?
Providing 1-to-1 Orton-Gillingham instruction since 1955!

Highly trained Orton-Gillingham practitioners

Our OG program is diagnostic prescriptive for each camper

Outstanding recreational activities that foster self-confidence and independence

Caring and supportive staff

Professional activity leaders

Local and international staff and counselors

24/7 Health Care Center

Located on 2000+ protected scenic acres on top of Skiff Mountain on the campus of the Marvelwood School in Kent, CT

Exceptional food menus for every diet using locally sourced foods and our campus-grown vegetables and herbs

Comfortable and modern dormitories

Adventure

A lifetime of memories!

FUN guaranteed!
About Team Dunnbeck:
Orton-Gillingham Practitioners
Orton-Gillingham Practitioners
Each OG Practitioner undergoes a minimum of a 70 hour training in the Orton-Gillingham Approach by Fellows of the Orton-Gillingham Academy. After that training, they participate in a practicum experience involving observations and ongoing training workshops.
Many camp tutors are teachers at the Marvelwood School or return from previous summers at Camp Dunnabeck. Since they are not involved in the residential aspects of the camp experience, their full attention is given strictly to language training.

Activity Instructors
Many of Camp Dunnabeck's activity instructors come back year after year to be part of the magic of Dunnabeck and reconnect with returning campers and staff. Activity instructors are experts, and some are teachers during the regular school year, and all love to be involved with the activities at Camp.
Camp Counselors
Our camp counselors come to us from around the world, providing a nurturing environment and offering unique cultural experiences. Counselors reside in dormitories for 24-hour supervision of campers. All staff is twenty-one years or older and certified in first aid and CPR. Some of our counselors are also certified, lifeguards.
Our counselors have the same life-changing experience at Camp Dunnabeck as our campers.