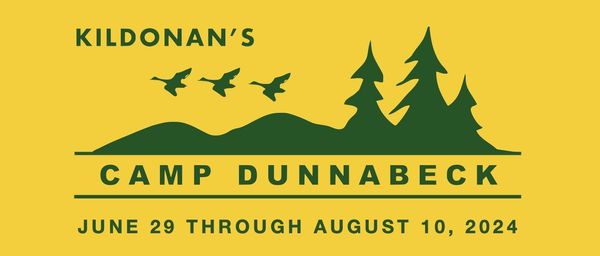 Applying To Camp Dunnabeck:
TO APPLY TO CAMP DUNNABECK
Please follow the link to CampSite.
Once In CampSite:
Upload a recent photo of your child;
Complete CampSite Application questions;
Upload your child's Psychological & Educational Testing (within 3 years); and
Pay the $60 non-refundable Application Fee via PayPal using the link below, or mail a check to Camp Dunnabeck at 473 Skiff Mountain Road, Kent, CT 06757
Our team will review your application and testing and will be in touch to set up a Zoom call with you and your child.
Please feel free to reach out to Yvonne Schutz in the camp office at 845-373-2002 or email campoffice@dunnabeck.org if you have any questions.
SCHEDULE A VISIT
Please contact campoffice@dunnabeck.org to book your visit, or call the camp office at 845-373-2002.
ATTEND AN IN-PERSON OR VIRTUAL TOUR
APPLYING FOR FINANCIAL AID

Non-Discrimination Policy

Camp Dunnabeck is committed to providing a safe, inclusive, and supportive environment for all campers, staff members, and participants. We value diversity and believe that everyone should be treated with respect, fairness, and dignity. Discrimination in any form will not be tolerated. This non-discrimination policy applies to all aspects of camp life, including but not limited to admission, recruitment, hiring, training, promotion, compensation, and any other camp-related activities.