Camp Life
Kildonan's Camp Dunnabeck is both a boarding and day camp. Campers who board stay in modern dormitories and enjoy weekend activities and excursions. Day campers are dropped off in the morning and join us for a half-day or full-day, including tutoring, study hall, and activities (see sample schedule).
Our six-week camp has a break after three weeks, where campers host their families for Family Day Weekend on the third Saturday of camp. Family members can view camper projects and activities and join us for lunch!
Boarding + Day Camper Schedule
Schedule
Sample of a Camper's Daily Schedule
7:30 - 8:20 Rise and Shine Campers
8:20 - 8:25 Room Inspection
8:25 - 8:55 - Breakfast / Day Campers Arrive
7:50 - 7:55 - Morning Meeting
900 - 10:00 - Period 1 - Activity
9:05 -10:05 - Period 2 - Tutoring
10:05 -10:10 - Snack
10:10 -11:10 - Period 3 - Activity
11:15 -12:15 - Period 4 - Activity or Study Hall for ½ Day Camper
12:20 - ½ Day Campers Depart
12:20 - 1:00 - Period 5 - Lunch
1:05 - 2:05 - Period 6 - Activity
2:10 - 3:10 - Period 7 - Activity
3:15 - 4:00 - Study Hall
4:00 - 4:30 pmDorm Time / Prep for Pool
4:30 - 5:30 - Afternoon Community Activities
5:40 - Day Camper Dismissal / Boarders to dorms for showers/quiet time before dinner
6:00 - 6:30 - Dinner
6:30 - 8:30 - Boarding Camper's Evening Activities
Cloisters/Lights-out Schedule
Juniors - Cloisters/ Reading at 8:30; Lights Out at 9:00
Middlers - Cloisters/ Reading at 9:00; Lights Out at 9:30
Seniors - Cloisters/ Reading at 9:30; Lights Out at 10:00
Boarding Campers
Living at Camp Dunnabeck, boarding campers reside pond-side atop Skiff Mountain, on The Marvelwood campus. The dormitories, Summit Dorm for the girls and Lake Dorm for the boys, are clustered in a semi-circle next to Lucy's Pond and are spacious and airy, with large common rooms for relaxing and social gatherings. Dorm parents and camp counselors supervise campers in each dorm and organize evening activities. The Marvelwood dorms, fully renovated in 2018, are adjacent to Kent Land Trust acreage, and some rooms have views of the playing fields across the pond. It's just a short walk to the dining hall and Calhoun Schoolhouse.
Female Campers – Summit Dorm
Female campers make Summit Dorm their home for the summer. Summit Dorm is a dormitory-style residence with lounge areas for relaxing, socializing, playing music, and studying. Girls are grouped by age and share a room with another roommate. Separate shared bathroom facilities provide private showers with a dressing room.
Male Campers – Lake Dorm
Male campers make Lake Dorm their home for the summer. Lake dorm is a dormitory-style residence with lounge areas for relaxing, socializing, playing music, and studying. Boys are grouped by age and share a room with another roommate. Separate shared bathroom facilities provide private showers with a dressing room.

Day Campers
The "Magic of Dunnabeck" is available to day campers too. Though their day at camp ends earlier than boarding campers, day campers participate fully in all daily activities including any offsite trips that take place during the day, and they are encouraged to join us for our weekly Friday BBQ. Furthermore, if space allows, day campers are welcome to join us for weekend trips. An additional fee is required to cover the cost of the trip. Other than family pick-up at the end of the day, there is no distinction between boarding and day campers.
Camp Activities
Offerings and availability of activities will be based on the amount of interest of campers each year. Boarding and Full Day campers participate in 5 camp activities plus waterfront activities daily. Half-day campers participate in 3 camp activities.
Water Front Fun
Water Front Fun
Swimming, Kayaking, and fishing are some of the waterfront activities that all campers participate in while at camp. Groups visit an indoor pool just moments away from campus and enjoy swimming at a local lake.
LEGO Design
LEGO Design
The LEGO Design activity provides campers with an opportunity to create 3D representations based on instructions from pre-imagined kits and their own imagination.
Mountain Biking
Mountain Biking
Campers will earn the skills necessary to traverse Dunnabeck's varied terrain. Open to all skill levels. Required to bring your own bike helmet. You are also welcome to bring your own bike as camp bikes are limited.
Horseback Riding
Horseback Riding
Open to all skill levels. Horsemanship, both mounted and unmounted, and instruction.
Music
Music
Campers will form a rock band, build proficiency in voice, percussion or an instrument. They will work together to create a performance.
Archery
Archery
Archery is open to all ages. Introduction to basic techniques and use of bow and arrow. Friendly competition culminating in prizes and awards at the end of the six weeks.
Dance
Dance
Introduction to modern and Latin dance styles. Open to all skill levels. Each three-week sequence will culminate in the presentation of a dance routine
Gardening
Gardening
This is not your typical gardening class. Campers who join garden activities will learn about planting, caring for, and cultivating a garden. Campers will learn about food production and the food industry.
Additional Activity Offerings
Digital Video Film Making
Ceramics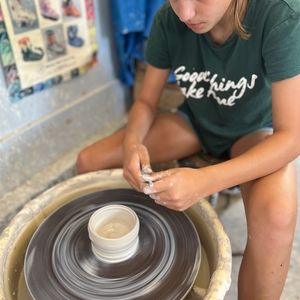 Ceramics
Open to all campers. Campers will learn a variety of techniques to create functional and decorative pieces
Photography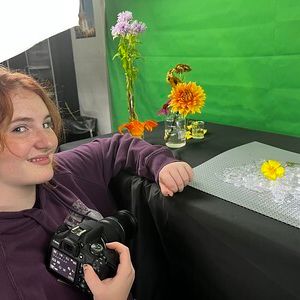 Photography
Learn the essential techniques for taking well-composed photographs and gain an understanding of photography as an art medium. Open to all skill levels.
Tennis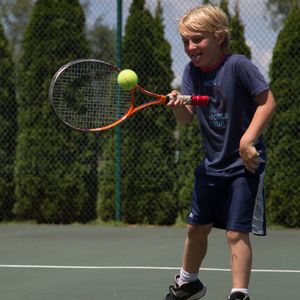 Tennis
Campers learn basic tennis skills in a non-competitive atmosphere. Each session is filled with high-energy games and fun activities.
Woodworking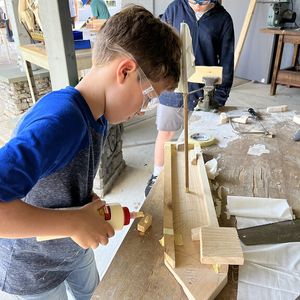 Woodworking
Open to all skill levels. Campers will explore wood as a sculptural media, learning the safe use of hand and power tools. Emphasis on using found and reclaimed materials and understanding wood's transformation from living material in the forest to fine furniture and artistic pieces.
Digital Video Film Making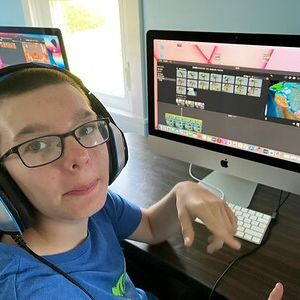 Digital Video Film Making
Campers will make documentary and narrative films. They will learn basic cinematography and video editing techniques.
Building Virtual Worlds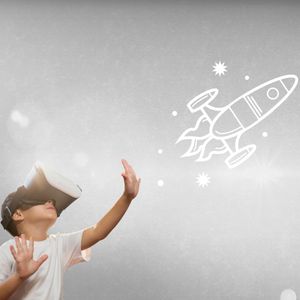 Building Virtual Worlds
Students will plan and build a virtual region. Collaboration will be encouraged and the projects chosen will be decided by the students with teacher approval.
3D Modeling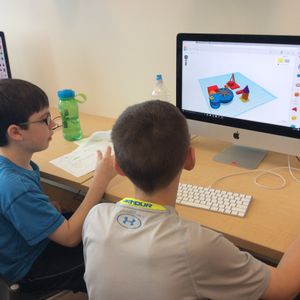 3D Modeling
3D Virtual Object creation is a needed skill in today's environment and is also used by game developers, virtual architects, and many other technical industries worldwide. This class will provide instruction on the software interface and basic use, as well as increasing dimensional vision skillset.
Visual Arts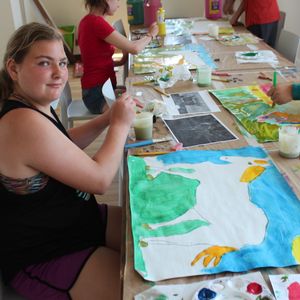 Visual Arts
Includes drawing, painting, silk screening (t-shirt making), and general arts and crafts. Open to all ages. Guided instruction and access to various media. Projects will be showcased at the end of each three-week sequence.
Yoga & Fitness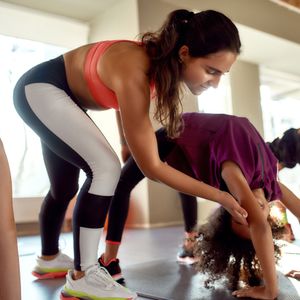 Yoga & Fitness
Fun yoga poses and sequences · Games that challenge students' coordination, dexterity, focus, memory, and teamwork · Songs and breathing exercises.
Sports Clinic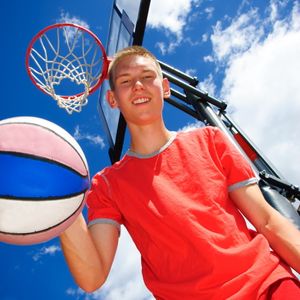 Sports Clinic
An introduction to a variety of sports and strength training activities. Includes lacrosse, soccer, tennis, volleyball, and strength training. The weight room is only open to seniors.
Drama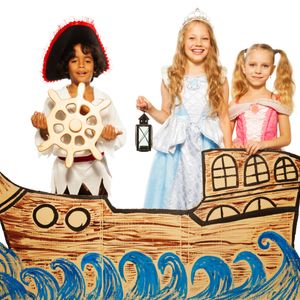 Drama
Campers will participate in theater games and improve to build an ensemble, engage with text and stories, and stage a performance.
Ornithology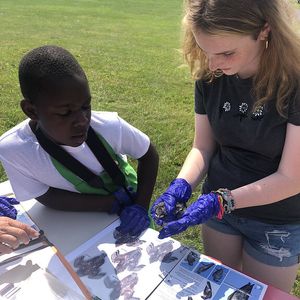 Ornithology
Experience the exciting world of bird research! In this hands-on activity, campers will catch and release with the intention to bird band, conduct song surveys, and explore the diverse ecosystems that draw so many species to the northeastern United States.
Coding Basics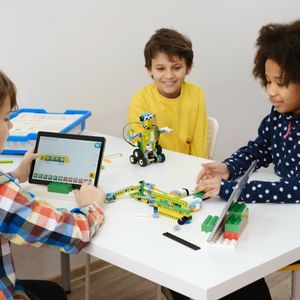 Coding Basics
Campers will learn to create their own web page by learning HTML, CSS, Javascript, and AJAX.